Cargill Aqua Nutrition's Head office in Bergen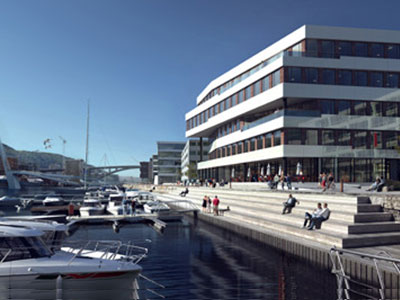 Cargill Aqua Nutrition moved to new location December 2018, to office building Lanternen at Marineholmen Technology Park.
Address:
Cargill Aqua Nutrition Headquarters
Thormøhlensgate 51B (2nd floor Lanternen), Pb.4 Sentrum 5803 Bergen Norway
Phone: +47 55 69 70 00
Our Factories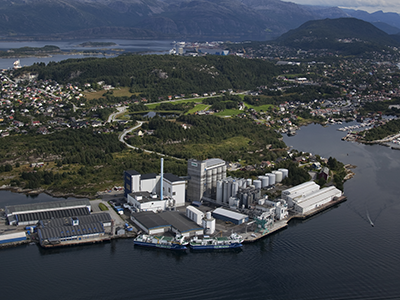 Cargill has three modern factories in Norway: Florø on the western coast in the Sogn & Fjordane region, Halsa at the mid-northern region in Nordland, and Bergneset in the north which is Cargill's northernmost location globally. All factories are cornerstone employers in their communities.
Florø factory:
Cargill (EWOS)
Kyllervegen 2, 6900 Florø
Norway

Halsa factory:
Cargill (EWOS)
Forøy, 8178 Halsa
Norway
Bergneset factory:
Cargill (EWOS)
9050 Storsteinnes
Cargill Innovation Center in Dirdal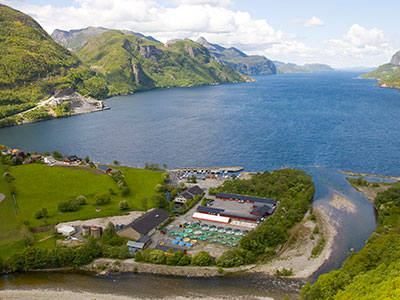 Cargill Innovation Center in Dirdal, former EWOS Innovation, are pioneers in fish feed research and innovation, with a long history of brave and important R&D investments.
The innovation center is located in Dirdal, while the administration is located in the city of Stavanger.
CIC Dirdal:
Cargill Innovation Center
Dirdalsstranda 51, 4335 Dirdal
Norway
Phone no: +47 55 69 70 00
CIC Dirdal, avd Stavanger:
Cargill Innovation Center
Visiting address: Professor Olav Hanssens vei 7A, Building 17, 3rd Floor, 4021 Stavanger, Norway.
Post address: PO Box 8034, 4068 Stavanger, Norway.
Phone no: +47 55 69 70 00

Our Sales Offices
Cargill (EWOS)
Bromstadvegen 57, 7047 Trondheim
Norway
Cargill (EWOS)
Bernhard Lunds vei 8, 9300 Finnsnes
Norway