Diversity delivers results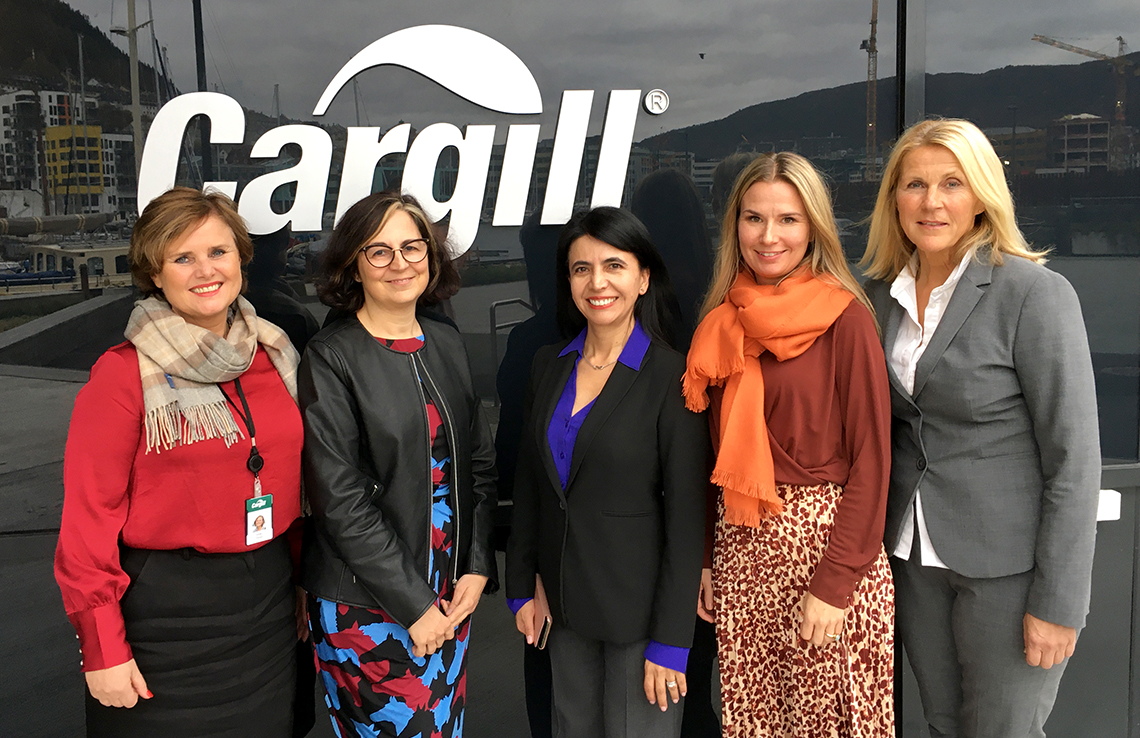 From left: Hilde Waage (HR Director), Cristina Companys (Business Operations and Supply Chain Lead), Pilar Cruz (President Cargill Aqua Nutrition), Hanne Dankertsen (Communications Director) og Monica Hagen (Operations Director) at Cargill Aqua Nutrition.
With Monica Hagen joining the CQN North Sea team as Operations Director, the region has achieved equal representation of males and females in the leadership team. That's not a coincidence.

Prior to joining Cargill, Monica Hagen was factory manager at Maarud AS, the largest snack food producer in Scandinavia (Norway, Sweden and Denmark region). She has been Operations Manager at a pharmaceutical company, and has worked as laboratory technician at Coca Cola Company in Norway, where she also has been quality manager.
As Operations Director at CQN North Sea, she will be in charge of the three factories in Norway: Florø, Halsa and Bergneset, and one in Scotland: the Westfield factory outside Edinburgh.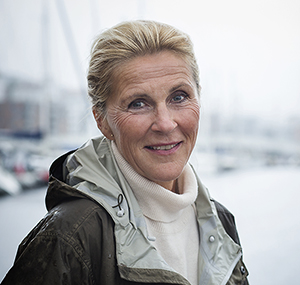 "When I was offered the position in Cargill, I saw this as a very exciting opportunity; an interesting position within a large global enterprise and for me a new business. I haven't regretted my decision for a single day," Monica said.
"I need to emphasize that Monica Hagen was not hired because of her gender, but because she was the best candidate," said Fredrik Witte, CQN NS Managing Director.
"At Cargill we have an active approach to employing different types of people, and we aspire to create a culture where everybody feel they fit in. If we only hire people of similar backgrounds, we may miss out on creative thoughts and ideas. We must make sure we have diversity of thought," Fredrik states.
The age span of the CQN North Sea leadership team is 32 to 58 years, and three nationalities are represented. Career-wise, they all have various backgrounds.
"But it's not enough just to look at the composition of the leadership team, the whole organization should be diverse. We would like to have more diversity at our factories, we currently have only 8 % women in production. We have a job to do here," said Hilde Waage, CQN NS HR director, and adds:
"Studies show that companies with focus on diversity, also achieve better results, so this is an important part of our strategy to succeed as a company. We of course want to attach the best talents in the future, ant to achieve this we need to have a business culture that also appeal to all, especially the younger generation growing up now in that has a different focus on this than previously."
"Diversity is about much more than just gender. Where you come from, religion, sexual orientation, political beliefs and much more influence who you are and how you think. It is important for us to try to mirror the society in which we operate. We have for long focused on improving gender equality and have made good progress. Going forward, we also want to focus on ethnicity. We operate in an increasingly multicultural society and we want to best reflect the society in which we operate," said Waage.
"Cargill, being the largest privately held corporation in the United States with 155 000 employees, has committed to achieving 50-50 gender parity at senior leadership level by 2030. We are proud of being close to achieve this goal here at the North Sea business," said Pilar Cruz, CQN group leader.
Read more about Pilar Cruz here:
https://www.intrafish.com/aquaculture/1861875/meet-the-new-president-of-cargill-aqua-nutrition
Hanne Dankertsen, kommunikasjonsdirektør